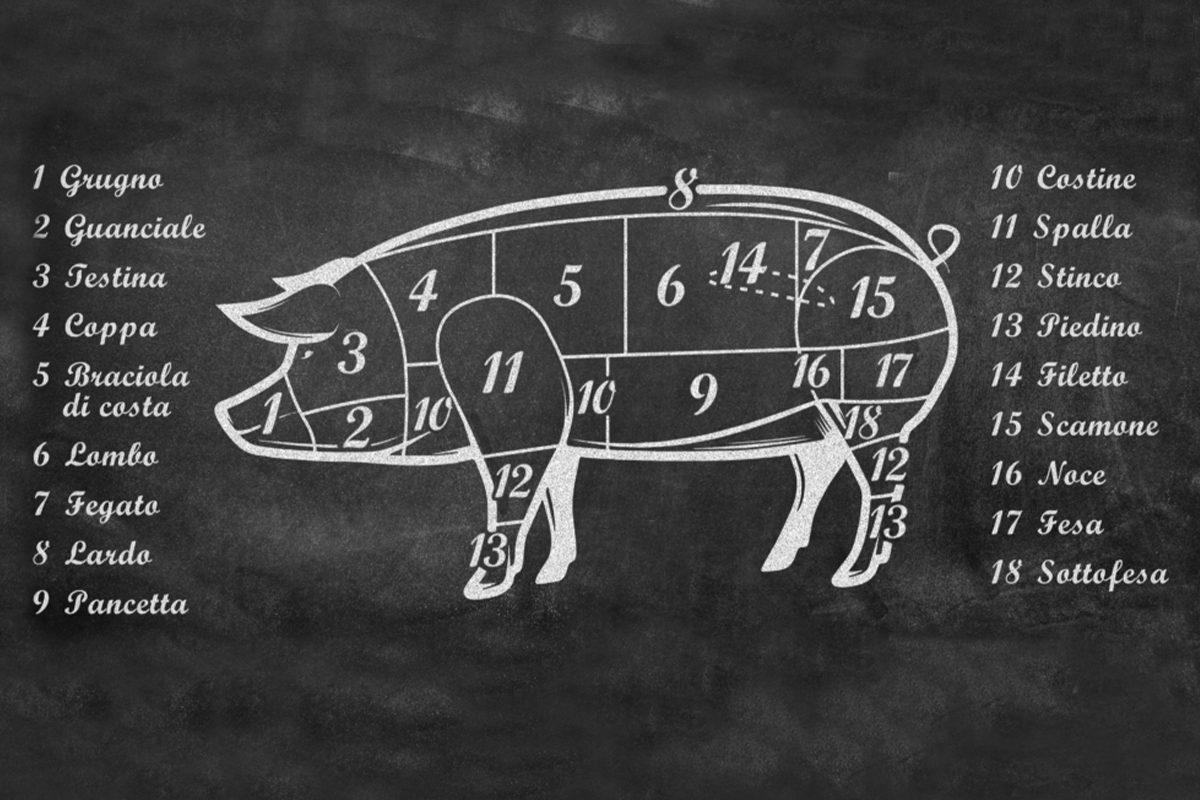 On Saturday 3 December, Bacchus and Ariadne awaits you for the annual pig-themed dinner. An event that draws on one of the oldest peasant traditions.
For a long time, the pig represented a precious source of fat and protein for peasant families, whose diet was mainly vegetarian and based on polenta.
Menu (€ 35,00)
STARTERS
Tastasale burger, Cabernet-braised radicchio, Venetian-style liver and polenta taragna
MAIN DISHES
Orange, robiola and crispy cotechino risotto
SECOND COURSES
Pork bones and horseradish, stewed cabbage and beans
DESSERT
Limonisù
COMPANY'S ORGANIC WINES
The ancient rite of slaughter
After months of care, the time came for the slaughtering of the pig, between December and February: a real feast day to which friends and relatives were invited. The women of the house prepared the tools and ingredients for processing the meat, while the men, together with the pork butcher, took care of the slaughtering and preparation of the meat. The day ended with a convivial moment with sweetbreads, liver and semi-pulped bones, accompanied by a good glass of wine.
Of the pig, nothing is thrown away
Traditionally, nothing of the pig was wasted: the lard for cooking, the guts for stuffing, rind, head and ears ended up in cotechini, the legs became zamponi, the bristles were used to make brushes while blood was used to make sanguinaccio.
Few may know that St Mark's Basilica in Venice bears witness to the importance of pig breeding in the Veneto region. In fact, the portal of the Basilica, dating back to the mid 13th century, is decorated with a bas-relief dedicated to the 12 months of the year in which the month of December is represented by an old man intent on slaughtering a pig.