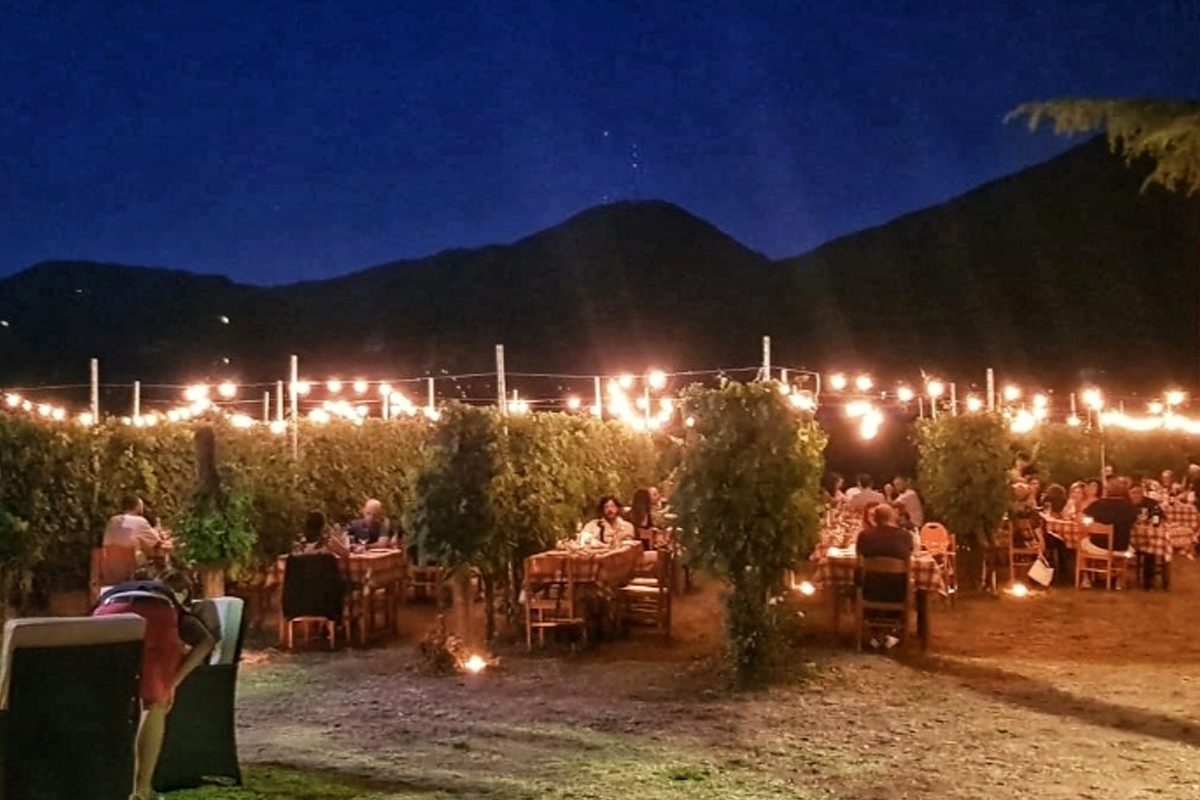 Friday 16th June and Saturday 17th June
Once again this year the 'magic' will be repeated… the ingredients are always special: the starry sky, the warm sunset, the beautiful nature, the clink of glasses under the stars and a table set among the rows of our vines with delicious dishes from our farming tradition, organic wines and you, our beloved guests!
A detailed menu will follow shortly.
Places are limited and reservations are required: for info and reservations please contact us by phone on 049/9940187 or mobile 346/6438084.