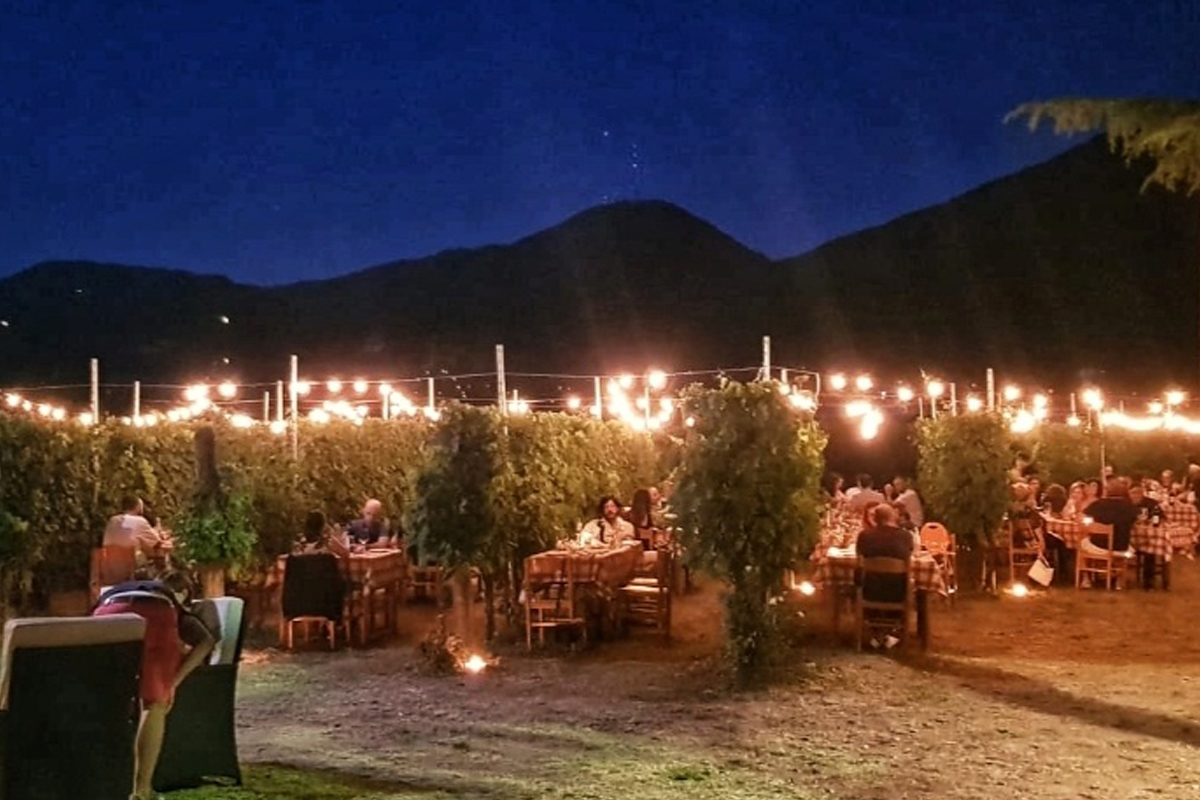 Here is the programme and menu for the evenings of Friday 16 June and Saturday 17 June!
The evening will begin at 7.30 p.m. with an aperitif at sunset and will continue at 8.30 p.m. with dinner in the vineyard in the moonlight.
Menu (55 euro per person)
Free-range chicken in porchetta with potato salad and sour spring onion, herbs and olive crumble, salted nettle focaccia
Az. Agricola Melotti carnaroli risotto with pea and mint cream, pollen and grana padano wafer
Casareccia al Cabernet with beef stew and Monte Veronese flakes
Low temperature pork loin in a sunflower seed crust and peppered bacon, vegetables from our garden baked in the oven and carrot mayonnaise
Limonisù
Organic wines from our farm
Places are limited and reservations are required: for information and reservations please contact us by phone on 049/9940187 or mobile 346/6438084.